Science lam atanga thlirna ah chuan hmanlai Greek mifing hunlai atang daih tawh khan modern age hun engemaw thleng khan khawvel leh van boruak (Universe) hi thil siam ni lovin, engtik lai pawha awm reng niin an lo chhut thin a, hei hi 'Kadmut Haolam' (Eternity of the world) tiin an lo ko thin a, hei hi kan Torah in min zirtirna dan kalh tlat a ni. Achhanchu, kan Torah chuan Khawvel hi thilsiam ani tiin min hrilh thung a ni. Hetianga ngaihdan khawvel hi engtik lai pawha lo awm reng thin ani tih hi vana arsi te lan danah hian an awmna ngai renga an awm vang leh an ziaphung a inthlak danglam loh vang ani a, tih chu tlem lai deuh thleng khan Scientist te thutlukna ani thin a.

      Kum 1924 khan Astronomer pakhat la naupang te Edwil Hubble chuan Wilson tlang California ah Telescope siamin chuta tang chuan vana arsite chu a en thina, hetih hunlai hian he a Telescope siam hi rintlak ber leh tha bera ngaih a ni. Chutih hunlai chuan Astronomers hote chuan he kan khawvel awmna Galaxy Milky way hi van boruak zawng zawng infuan khawmna ah ngaiin chumi piahlam chu mihringte chhut phakah an ngai lo a ni. Habel chuan he a Telescope hmang hian van boruak zau (Van thengreng) zauh zia leh Galaxy Maktaduai tam a awm tih chu hmuchhuakin he kan lei awmna 'Milky Way' hi chung zinga chhunhan te reuhte ang lek ani tih a hrechhuak ta a, he a thil hriatchhuah hian Science khawvel a ti chiai hle mai a, amaherawhchu, Hubbel chuan chu athil hriatchhuah ah chuan duhtawk mai lovin, thil dang pawh hriatbelh tumin a bei chhunzawm zel a, tichuan, 'Brikhot Galaksiot' (Flight of galaxies) te chu hmuh belh zelin, Galaxy leh Galaxy te chu inhlat changte leh kalbo changte an nei tih a hmuh belh zel a, chumi awmzia chu Van boruak (Yakum) kan tih te hi angai renga awm ni lovin baloon kan hampuar ang mai hian an zauh belh hlawm bawk tihna a ni. Tichuan, kum zabi 20 naah chuan hmanlai mifing ten an lo ngaihruatna thu chu hnawl hlenin a lo awm ta a ni.
     Chutiang piahlam ah erawh chuan Israel hnam te ve thung chuan khing thil chhuichhuah leh hmuhchhuah thar ang khi, he khawvel hi siam ani tih hriat nan a mamawh ve lova, chutiangin, Israel te chuan khawvel leh achung leh pawna thil awm zawng zawngte hi thil awmlo ata siamchhuah ani tih chu, tunlai thlenga Physics lam atanga thlirna ep in a ring nghet hle a, kan 'Khakhamim' (mifingte) te chuan hei hi 'Bore Yakum' (Van boruak leh thil zawng zawng siam tu) in a Torah min peka a ziahna atanga ang ngeiin thilsiam an ni tih chu Science thlirna ep ni mahse, an chiang em em a ni.
      Amaherawhchu, khawvel thiamna a lo sang zel a, hmanraw tha leh Research beihna changkang leh thar tha tha alo awm tak zelah chuan, Scientist lawk tak takte chuan khawvel hi hmanlai ngaihdan epin siam ngei ani tih an lo pawm ve ta hret hret a, chung zingah chuan Prof' Stiven Hawking kum 1970 atanga tunlai thlenga Scientist ropui leh lawk ber anga ngaih chuan kum 1992 khan NASA ta Sattelite COBE hmangin research lo beiin, he a thil hmuhchhuah leh hriat thar te hi kum 2003 khan Sattelite WMAP hmanga nemngheh niin khawvel hi engtik hunlai emaw khan siam ani ngei ani tih a lo sawi tawh a, tin, amah lo pawh Scientist hrang hrang te pawhin an lehkhabu ziahah an lo sawi ve hlawm bawk a, chung zingah chuan Prof' Paul Dirac , Nobel Prize lo dawng tawh tu Physician hmingthang chuan a lehkhabu 'Commentary' ah te, Prof' P.V Atkins pawhin a lehkhabu 'The Creation' ah te, Prof' G.Trafil pawhin alehkhabu 'The moment of Creation' ah te, leh lehkhabu dang 'Nature' tih leh 'Scientific American.. ah te an lo ziak hlawm tawh a ni.
      Chuti anih chuan kan Torah chuan Science theihna leh thiamna chu a lo hmakhalh tawh tihna a ni a, achhanchu, Science chuan tunhnai ah chauh Torah sawi khawvel leh van boruak te chu thil siam an ni tiin, amaherawhchu, eng beisei leh eng vanga siam nge an nih tih erawhchu an la sawi thei rih lo a ni.
     Prof' Paul Steinhart leh Prof' Alen gut , kum 1980 a 'Swelling of the universe' (Van boruakzau zauh belh dan) chhuitu ten an lo sawi tawh angin "Thilsiam tirh chu hrilhfiah ngaihna a awm lo" an lo ti a ni. He thu ang hi Prof' Hawking pawhin lo sawiin "Thil siam (awmlo ata awma dinna) tirh chungchang hi tunlaia kan hriat chin Physics huam pawn thil ani" tiin, a lo sawi ve bawk.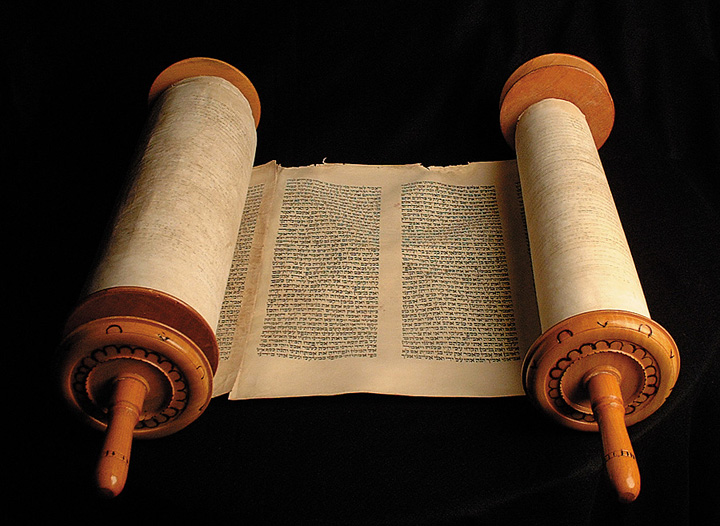 Torah ah chuan "A tirin P-thian in van leh lei a siam a.." (בְּרֵאשִׁית, בָּרָא אֱלֹ-ים, אֵת הַשָּׁמַיִם, וְאֵת הָאָרֶץ )  tiin chiang kelh kawlhin min hrilh a, chumi awmzia leh chumi atanga hriat tur bawk chu 'P-thian chuan thilsiam a siamtirh khan kan khawvel danphung (Nature) chu a chhungah zep telin, chumi pawnlam thil thil engmahlo atanga thil siamchhuah dan chu, he khawvel dan Nature pawnlam thil niin, chu chu Lalpa P-thian kut hmang chauhva thil tih theih chi a ni.